Christine Weller
Assistant General Counsel / Copyright Advisor
Christine serves as the inaugural Assistant General Counsel / Copyright Advisor.
Reporting to the Collections and Scholarly Communications division, Christine coordinates support for copyright, information policy, and related scholarly communications activities on Penn's campus. She offers training and consultative services for the university community about copyright and intellectual property issues, and their impact on the nature and conduct of scholarly inquiry and instruction. Christine collaborates with Penn's fifty subject matter librarians, and oversees an education program for faculty, students, researchers, and staff on issues of copyright, fair use, author rights, and information law. Christine also monitors national information policy issues, informs and educates the Libraries and Penn community on their significance, and participates in campus efforts to ensure that faculty, students and staff retain the full benefits of the current and evolving copyright and intellectual property regime.
Christine graduated from the Thomas R. Kline School of Law at Drexel University (J.D., cum laude, 2014) and holds a Bachelor of the Arts in the History of Art and English from the University of Pennsylvania (B.A., cum laude, 2009). Prior to joining the Libraries, Christine was in private practice with the national law firms of Ballard Spahr LLP, and Pepper Hamilton LLP, practicing in intellectual property litigation (TTAB and the Federal Courts), intellectual property transactions, and intellectual property counseling and management with a keen interest and focus on copyright. Christine has published and spoken on various intellectual property matters including copyright in the age of social media, copyright compliance best practices, and legal issues impacting higher education in the age of digital learning.
Christine grew up across the street from her small hometown library and has been a voracious reader ever since. Her growing home library holds over 6,500 books.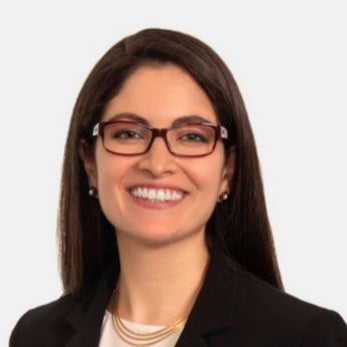 Library
Division
Department
Copyright Counsel

Collections and Scholarly Communications (division)