COVID-19: Libraries Access and Support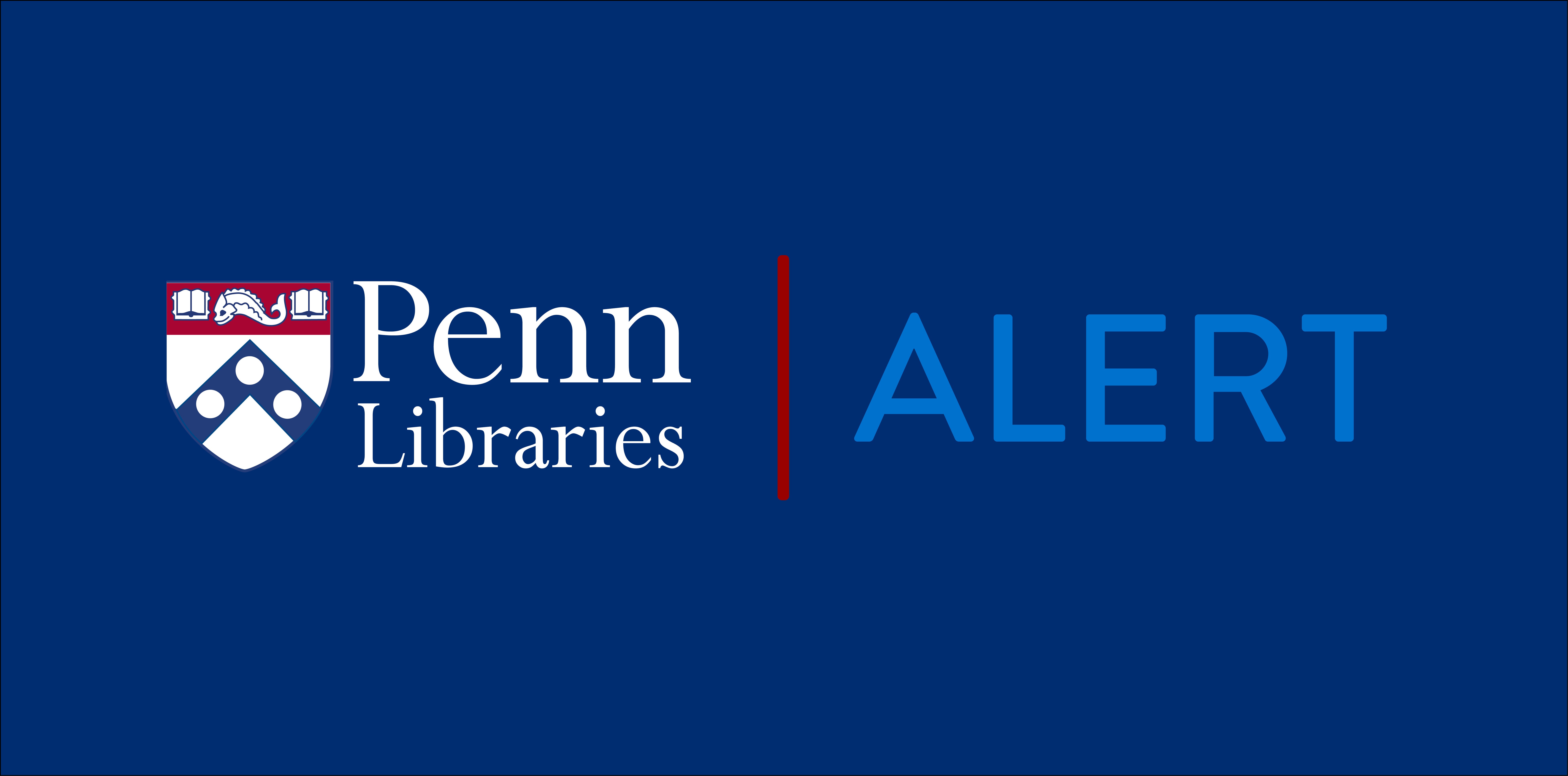 Last updated: Tuesday, June 23, 2020, 2:45 PM
Beginning July 7, we will launch a number of essential services to support research and connect Penn faculty, students and staff with our physical collections. Learn more about phased library service availability in our FAQ.
All Penn Libraries locations, including Van Pelt-Dietrich Library Center, remain closed until further notice. All in-person Libraries events are cancelled until further notice.
Teaching, research, and learning support
If you're looking for support from a librarian, or if you need resources for remote teaching or research, we can help. Our Virtual Support page provides the information you'll need to access our digital content, collaborate with research partners, and directly consult with librarians.
Libraries Services until July 7
For updates on services and access beginning July 7, visit our FAQ on phased library service availability.
Access to all physical materials has been suspended until further notice. Given current restrictions on staff access to Libraries locations and offsite storage, we're unable to provide any access to our physical collections. We're not able to mail physical copies of books at this time. As most of our partner libraries are likewise closed, many interlibrary loan activities, including Borrow Direct and E-ZBorrow, have been suspended.
All access to special and non-circulating physical collections has been suspended. This includes access to items held by the Kislak Center for Special Collections, Rare Books and Manuscripts.
We are able to request and deliver electronic copies of articles and book chapters from our own and other collections for members of the Penn community. Please submit requests and we will do our best to obtain copies for you.
Due dates for borrowed items, including Borrow Direct and other interlibrary loan items, have been and will be extended for all users. We encourage patrons to hold on to books until the Libraries re-open, if possible. In the meantime, books may be returned by mail or brought to the book return bin next to the entrance to the Goldstein Undergraduate Study Center on the ground floor of Van Pelt Library (see map). The book drop is accessible 24/7.
Revisions to services were made with guidance from The University of Pennsylvania, city and state officials, and the Centers for Disease Control and Prevention. We will continue to re-assess and revise libraries operations and procedures as new events unfold. Updates will be posted on this page and on the Penn Libraries Twitter feed (@upennlib).
Important Links
Contact
Media Contact: Mary Ellen Burd, Director of Strategic Communications  |  meburd@upenn.edu  |  215-898-7139