Julia Moore Converse and Richard W. Bartholomew Endowed Fund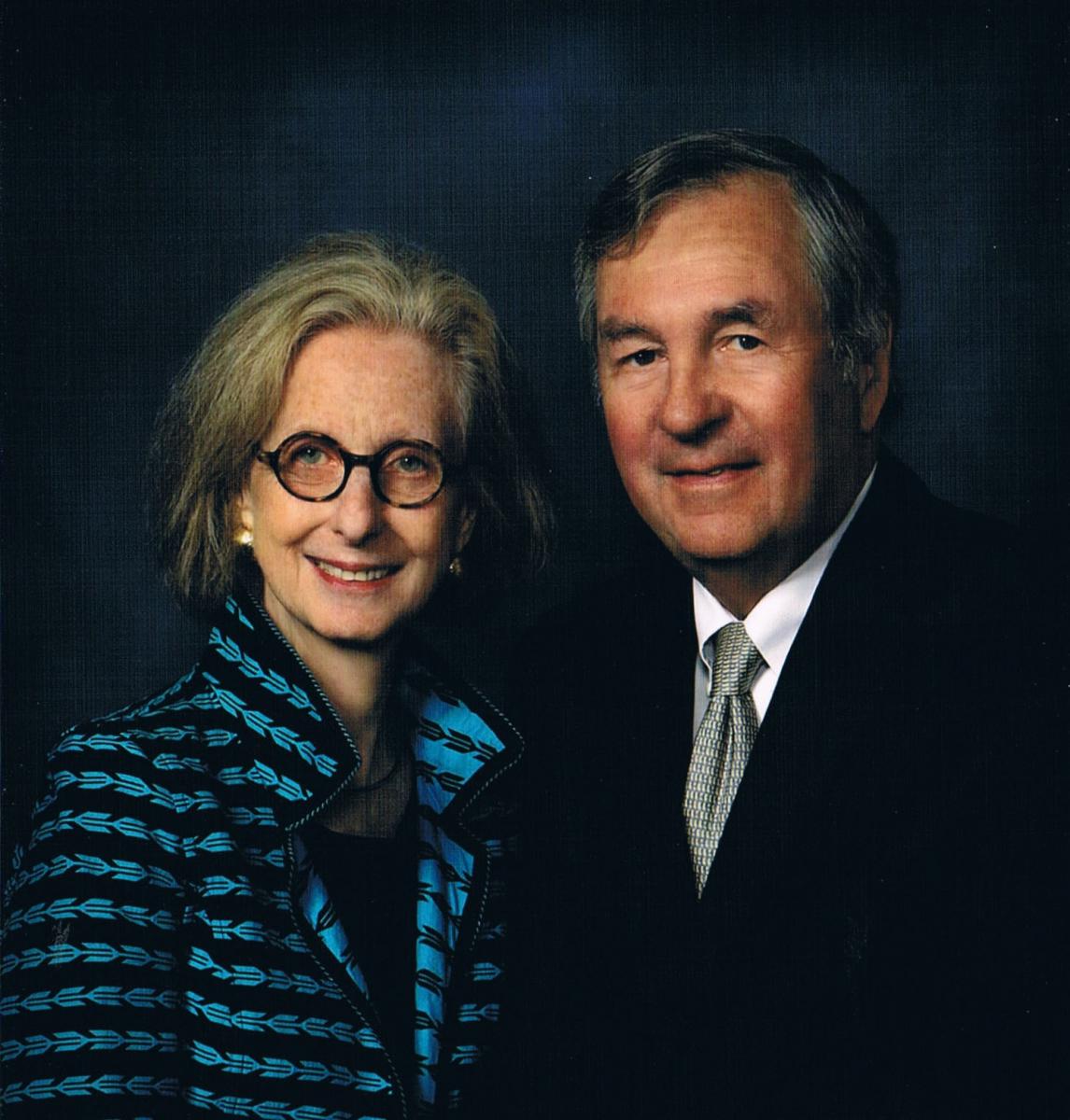 The Julia Moore Converse and Richard W. Bartholomew Endowed Fund for the G. Holmes Perkins Architectural Library was established by Elizabeth Hitchcock, GAR'92 to honor two of the University's most distinguished members, and to perpetuate the legacy of the legendary architect, educator and collector G. Holmes Perkins.  The Fund will support the acquisition of scholarly materials from alternative, smaller press collections that will be preserved in their 21st-century formats, and also to acquire publications of radical, experimental design and theory published from the late 19th century through the 1970s and 1980s.  Elizabeth was a work-study student at the Architectural Archives from 1989 to 1991 and later served as director of alumni affairs for PennDesign during Julia's tenure as assistant dean for external relations.
Julia Moore Converse served the University and the School of Design for 25 years, and received the Dean's Medal of Achievement from PennDesign in 2008 in recognition of her exemplary career, as curator and director of the Architectural Archives and as assistant dean under Dean Gary Hack.  However, it was G. Holmes Perkins who hired her to serve as the first curator of the Architectural Archives at what was then known as the Graduate School of Fine Arts.  From her office in the Fisher Fine Arts Library, Julia assembled and organized an extraordinary collection of drawings, models, records, and other artifacts relating to architecture and design.  She opened those collections to scholars from around the world and students from numerous disciplines, who enthusiastically used the rare and archival materials to understand old and new ways of design thinking.  
As a curator she developed numerous exhibitions using materials from the Archives, and served as a contributing author to major publications, notably the seven volumes of drawings from the Louis I. Kahn collection by Garland Publishing, and the major exhibition catalogue for the international exhibit "Louis I. Kahn: In the Realm of Architecture."  As assistant dean of PennDesign, Julia played a critical role in the creation of a new facility for the teaching of fine arts, Charles Addams Hall.  A graduate of Smith College, she received her B.A. in Art History. Prior to coming to Penn she held positions at the National Gallery of Art in Washington, and the Fogg Art Museum at Harvard. 
Richard W. Bartholomew C'63, GAR'65, FAIA, FAAR, is an architect and city planner whose professional career focused on urban design. As an educator he enjoyed a long and varied career as an adjunct faculty member in Penn's School of Design, teaching design studios and courses in the Department of Architecture, the Urban Design Program, and the Department of City and Regional Planning.  He also designed and taught the first course on architecture and design in the Wharton School's Real Estate Program, and lectured in Penn's Organizational Dynamics Program on leadership and management of a professional service firm. 
After four years in practice in Philadelphia, working in the office of David A. Crane & Associates, Richard was named a Fellow in Architecture at the American Academy in Rome, where he spent a year studying contemporary planning issues in Venice.  From 1978 until his retirement in 2011 he practiced as an architect, urban planner and designer with the internationally-known planning and design firm Wallace Roberts & Todd (WRT), where he was a partner for 25 years.  He was named a Fellow of the American Institute of Architects in 1994 and was further honored by AIA Philadelphia in 2011 with its John F. Harbeson Award for career achievement, an award presented to G. Holmes Perkins in 1990.