Cataloging for Our Community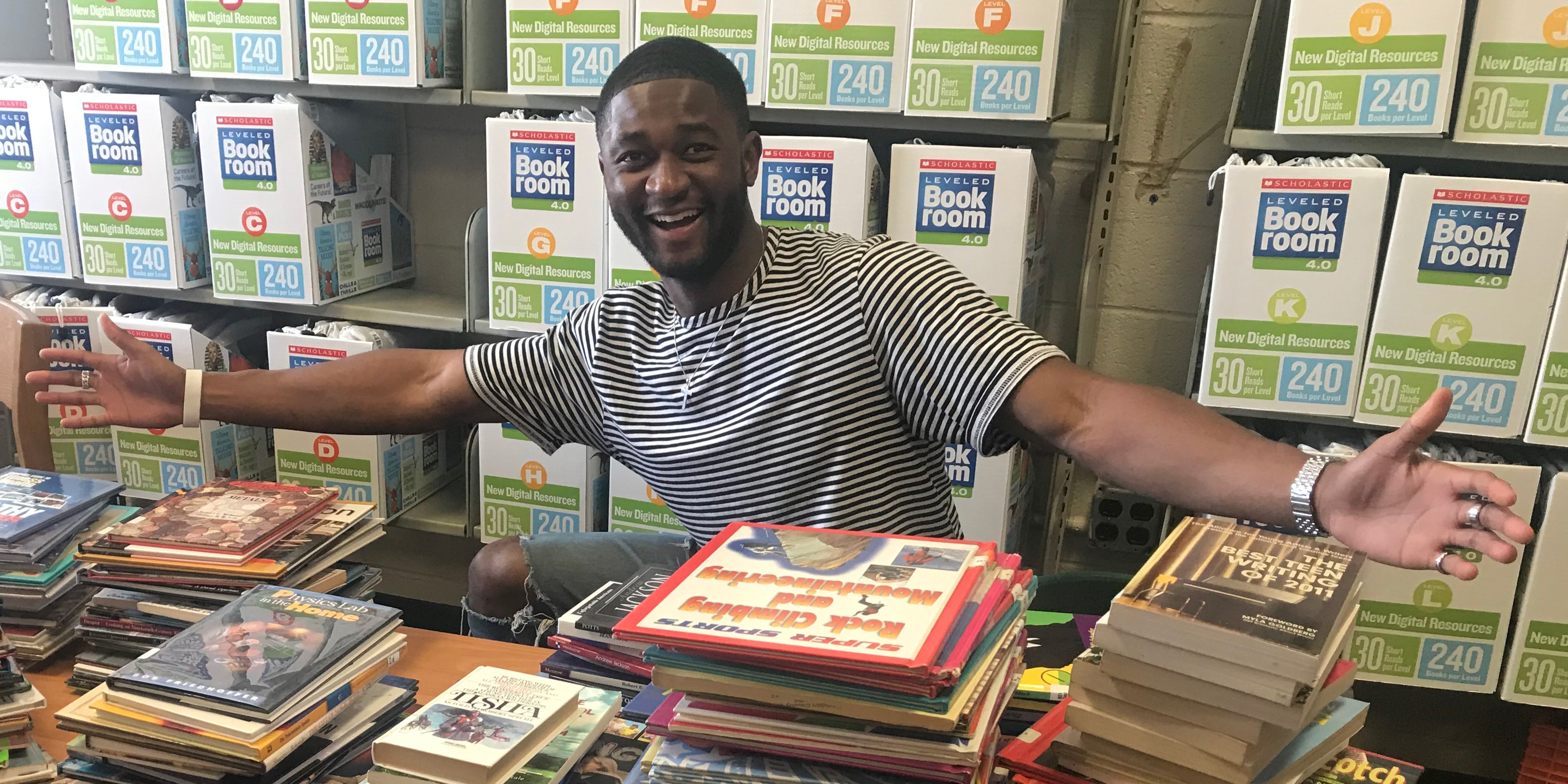 Gina Pambianchi's work for the Penn Libraries typically entails a considerable amount of social proximity. As Penn's Community Outreach Librarian, a normal work-week finds her in schools across the city, collaborating closely with teachers, student workers, and volunteers. 
Under Pambianchi's guidance, Penn Libraries Outreach plays a central part in an established, multi-step process to reinvigorate or revive libraries throughout the School District of Philadelphia. "We're in partnership with the community," says Pambianchi. "Our shared goal is for every public school to have a library that reflects its students' needs and interests."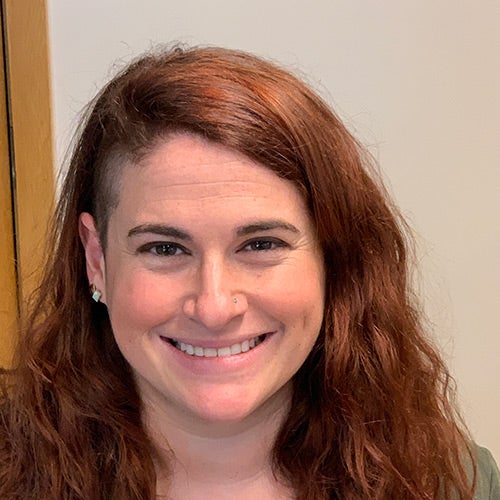 Pambianchi is also a registered nurse, which might partially account for the foresight she demonstrated in early March. "A lockdown seemed increasingly likely," Pambianchi recalls. "So I drove to our newest site, Overbrook Elementary, to take pictures of the shelves. The governor closed the schools that afternoon."
The 25 shelves that Pambianchi photographed were in Overbrook's new school library. Pambianchi and a team of work-study students are now using the images to remotely inventory the books therein by creating an entry for each title in Follett Destiny Library Manager, the cataloging system that Penn Libraries Outreach provides to all of the schools it serves.
At Overbrook and other elementary schools — Penn Libraries Outreach also serves middle and high schools — Pambianchi coordinates with the West Philadelphia Alliance for Children (WePAC). Penn Libraries and WePAC have a longstanding partnership forged by Penn's former Community Outreach Librarian, Ancil George, and Associate Vice Provost and Deputy University Librarian Jon Shaw.
"Before we partnered with Penn, we were cataloging on paper," says Anisha Sinha, Executive Director of WePAC. "Penn provided the funding for the Follett Destiny system, which completely transformed the process of rebuilding libraries in Philadelphia schools."
WePAC formed over a decade ago, after the School District of Philadelphia drastically cut its budget for librarians. A handful of volunteers stepped in to fill the gap. Ten years later, WePAC has 200 regular volunteers working in 18 schools.
"Our mission is to provide kids space and resources to experience the joy, the excitement, of reading," says Sinha.
The process begins when a school approaches WePAC. WePAC assesses the viability of a library at that particular school — whether the teachers and administration are supportive, whether the former library space is being used as a classroom, and whether the location is conducive to volunteer recruitment. 
If a school is accepted into the program, volunteers first revamp the physical space, then set about weeding the extant collection. "We assess books using a 'mirror, window, or door' rubric," explains Sinha. "We ask, 'Does this book reflect students' lived experience? Does it give them exposure to the world? Or will it open doors for them?'" 
Once the collection is weeded, cataloging in Follett Destiny begins. "If weeding is the most difficult part of the process, cataloging is the most resource-intensive," says Sinha. "Supplies, skill, dedication, and time are needed in abundance. And Penn Libraries Outreach provides all of these."
Because of the quantity of in-person labor required to catalog a given collection, Pambianchi had been considering remote cataloging even before the outbreak of COVID-19. "Remote cataloging affords time for other, site-dependent activities," she says. "So we can be more versatile in person."
Pambianchi notes that reports to strategically build collections can also be run remotely, and WePAC is likewise shifting to collection analytics for the time being. "While schools are closed, I'm running reports on what books have actually been circulating and how big collections are," says WePAC Fellow Evan Waddill. "This situation is forcing us to think about how we can quantify the work we're doing."
Looking toward the next school year, Pambianchi is hoping to draw on the cataloging expertise of other librarians at Penn to hone these remote processes. 
"Like many folks, we've had to reimagine what Outreach looks like in the time of social distancing," she says. "Remote cataloging is one small way that we can continue to serve the readers in our community, now and into the future."