Many of us have been spending a good deal of time in our home kitchens, improvising recipes with what ingredients we can find in our pantries and on picked-over grocery store shelves. 
What can we learn from the writers of centuries-old recipes, who were no strangers to crisis and scarcity? It's a question that Marissa Nicosia is well-suited to answer. 
Nicosia curates Cooking in the Archives, a public food history project that translates centuries-old recipes into standard measurements, recognizable ingredients, and processes replicable by contemporary cooks.
She was studying paleography as a graduate student at the University of Pennsylvania when Nicosia first encountered historical recipes. In the midst of her own rare book and manuscript research, she saw immediately how archival recipes might be useful as a teaching tool. 
"They include unfamiliar vocabulary and numbers, specific to certain times and places," she explains, "so recipes are great training texts for historical and literary scholars."
Now a tenure-track assistant professor of English at Penn State Abington, Nicosia is also the author and head chef of Cooking in the Archives. We reached out to her to chat about her scholarly process, her culinary approach, and what archival recipes might teach modern chefs cooking under quarantine.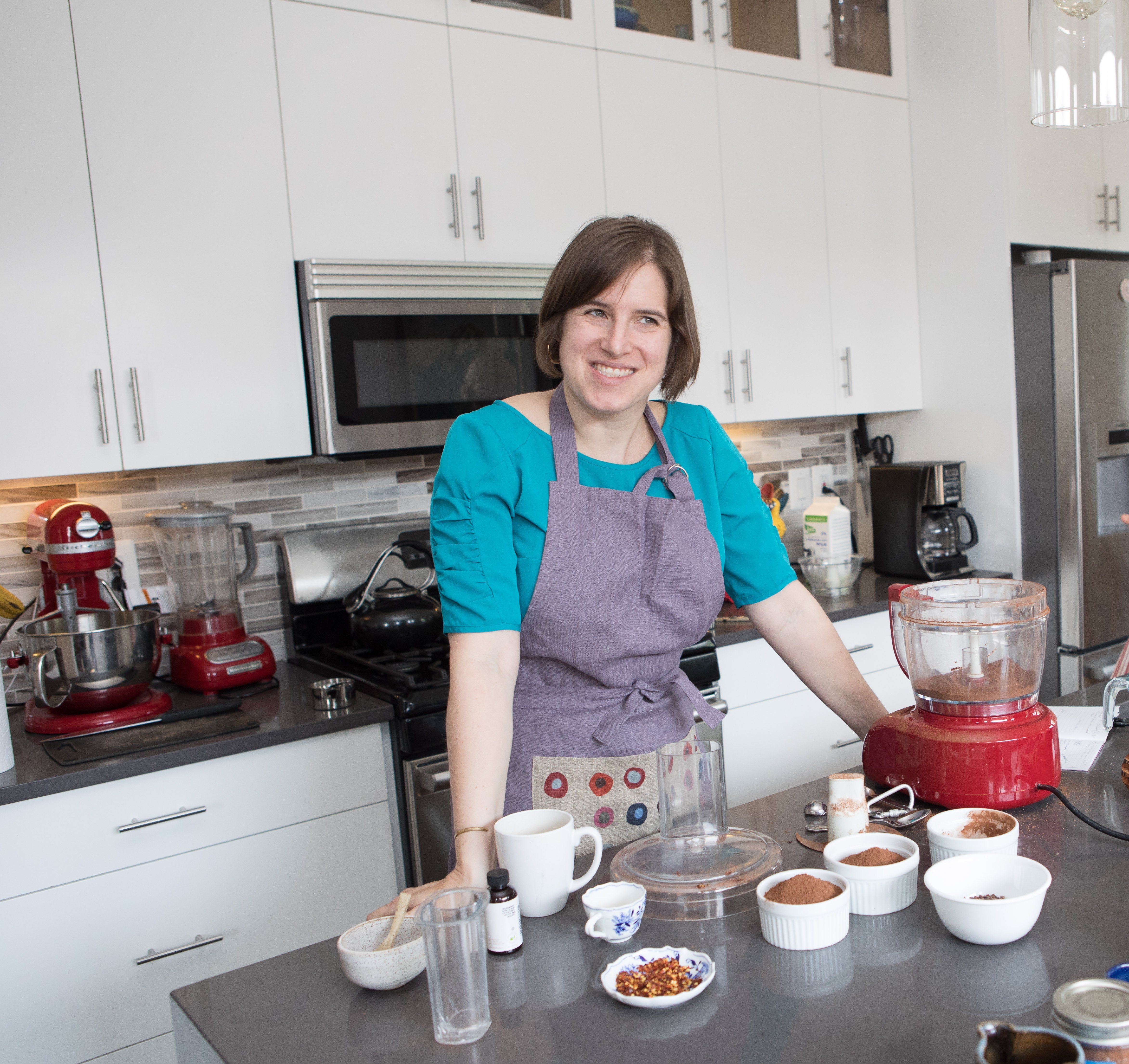 What first drew you to archival recipes? How do you choose the recipes to test and post on your blog? 
After first discovering historical recipes in my research, I kept wondering what they would taste like. I started Cooking in the Archives in June 2014 with my cofounder, Alyssa Connell, another PhD student in the English Department. 
From the very beginning of the project, I was interested in cooking from manuscripts that had already been digitized by libraries. Though images of these manuscripts are online and freely accessible, members of the general public often cannot read them, let alone use them as recipes for cooking. Rare Cooking marks an attempt to "translate" them for general use.
Since the project began at UPenn, the Kislak Center's collections are very well represented on the site. I also frequently work from Folger and Clark Library manuscripts. 
In each of my blog posts, I include images from the original manuscript; links to the library's digital collections; an accurate semi-diplomatic transcript of the recipe (which preserves the original's spelling and punctuation); information about the manuscript recipe and ingredients; and an updated recipe that's been tested and is ready to use (with a few exceptions like this post I wrote about Plague Water earlier this month.)
I choose only recipes that I'm interested in eating. I've never systematically cooked through a single manuscript cover to cover, and I doubt that I ever will! 
Since the outbreak of COVID-19, posted recipes have included a "Green Peas Soop" that can be improvised from common pantry items and a "An Excellent Cheap" beef and barley soup. What do you think older cookbooks can offer to people who suddenly find themselves doing a lot more at-home cooking than usual?
Over the past few weeks, I've focused on pantry stables as I selected recipes to share from the nearly one-hundred recipes that I've updated and posted since 2014. 
I think these historical cookbooks show us the long tradition behind the things that we keep in our pantries. There's a lot that we can learn about history by thinking about food and recipes. Each recipe that I post offers some way of thinking about the past as well as an invitation to cook. 
The recipe manuscripts also demonstrate the importance of preserving fresh foods for storage and survival. There are so many recipes in these books for pickling, preserving, and drying fresh foods for safe, long-term storage. Early modern English people needed these food stores to survive — and eat well! — during the winter and in times when the food supplies were disrupted by plague, war, bad harvests, and natural disasters.
What are some examples of "translations" you make from early modern to modern cuisine?
Early modern recipes were written to be prepared with available ingredients and cooked on a hearth by cooks who were highly skilled at managing fire. Since I'm cooking these recipes in a Philadelphia row home kitchen, I need to figure out an oven temperature or cooking time for each recipe. 
Although archival recipes sometimes contain very specific measurements, often they use phrases like "a little" or "some" or "to your taste." So I make many small and large decisions about ingredients and measurements as I write my updated recipe. I also leave out some ingredients, such as ambergris and tansy — because they're expensive and difficult to source (the former) or now known to be toxic (the latter). 
Finally, I recognize that I'm working with radically different basic ingredients than early modern cooks: chickens and eggs are different sizes, flour is milled differently, dairy is pasteurized, sugar used to be shipped in hard cakes and scraped or ground in the home. Sometimes I need to make adjustments because a faithful recreation of the recipe simply doesn't come together with modern ingredients. 
You say that "There's a lot that we can learn about history by thinking about food and recipes." Can you provide an example? 
Almost every post has an example of this. For instance, the recipe for India Curry from a book owned by one Sarah Rhett from South Carolina, which was cooked in Nottinghamshire in the late eighteenth century. This recipe offers a window into the circulation of families, recipes, and ingredients around the world in an age of empire — and, specifically, how recipes and ingredients for curry moved from South Asia to Britain. 
How does your current scholarship intersect with Cooking in the Archives? 
I'm beginning to conduct research for a second monograph that is directly connected to my Cooking in the Archives project. It's tentatively titled Seasonal Tastes: Literary and Recipe Cultures, 1550-1750, and it will explore the relationship between the seasons of the year and seasoning dishes in poetry and practical texts. 
What's your favorite recipe, archival or not, that you cooked in the last week? 
I've been doing very little cooking these days! I'm at my desk teaching on Zoom for hours every day, so my spouse has taken over most of the cooking. We did make a recipe for Potluck Quinoa from Julia Turshen's lovely cookbook, Small Victories, last week, and it's been a wonderful thing to eat for lunch.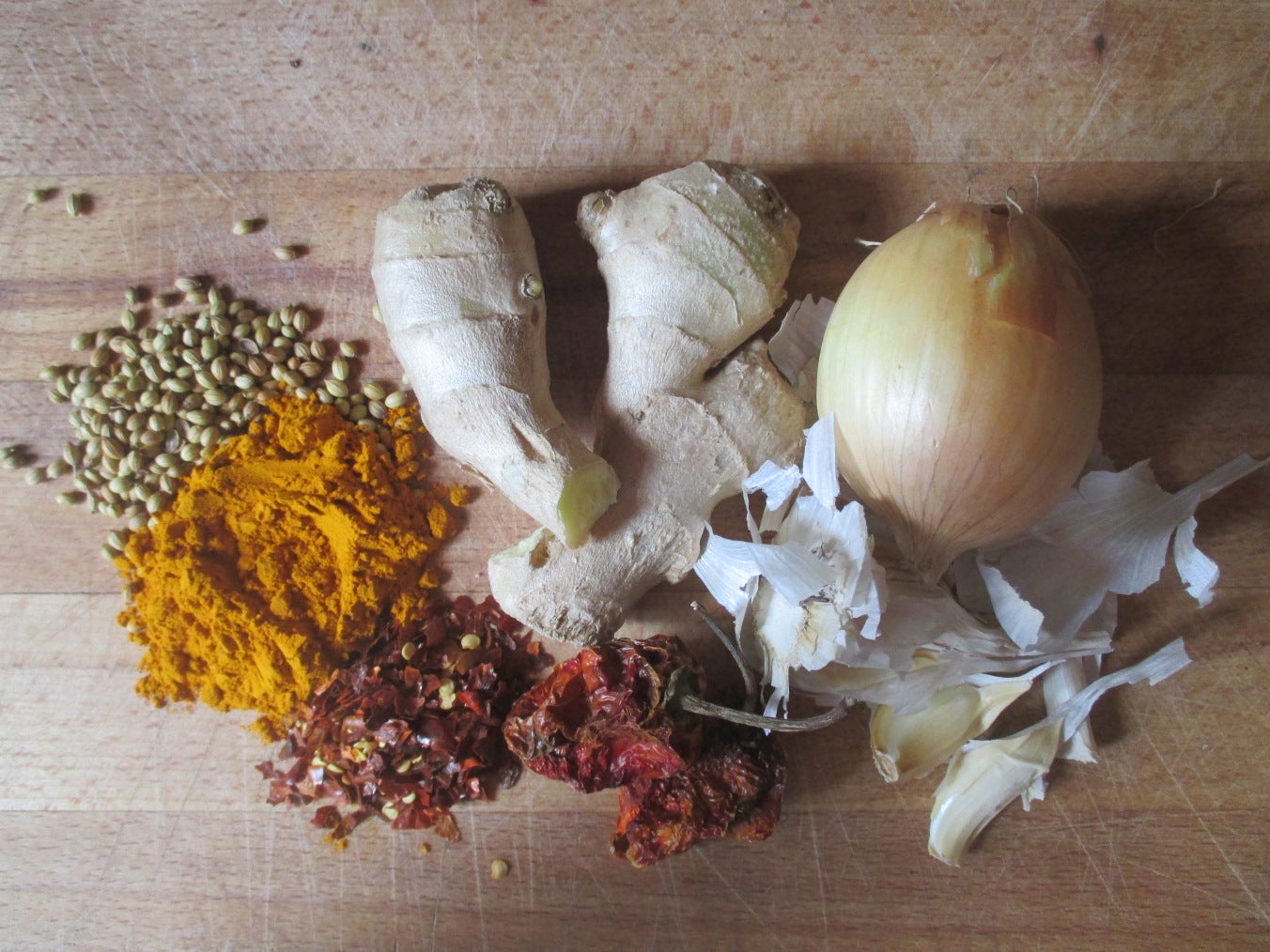 Find Nicosia's work online on Instagram, Twitter, and Facebook, where she regularly posts individual recipes.