The Penn Libraries support open access publishing through funding for the ejournal Demography.
The Population Association of America has moved its journal Demography to platinum open access. The journal's changeover coincides with its shift to Duke University Press from Springer Publishing.
Demography publishes bi-monthly, covering research drawing on several disciplines including the social sciences, geography, history, biology, statistics, epidemiology, and public health. According to 2019 InCites Journal Citation Reports, Demography is the most cited demography-subject journal and leads that category's journals in Eigenfactor score, a citation-based journal importance rating. Over the years, it has consistently ranked in the top half dozen journals in demography for impact, immediacy, and citation half-life.
Penn faculty are active leaders of the Population Association of America, with faculty members serving as society president and as the society's board members. Penn faculty also serve in editorial roles for Demography. Since the journal's first issue in March 1964, Penn authors have published an average of 2.2 articles per year in Demography.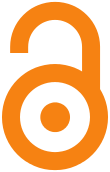 Demography's platinum open-access funding model eliminates article processing fees for authors as well as institutional subscriptions. The journal is now free for all readers, and articles are published under a Creative Commons license (BY-NC-ND) and are open immediately upon publication, with authors retaining copyright.
The Population Association of America and Duke University Press have turned to community partners, including libraries, for funding support, with participation levels set voluntarily by individual partners. As an endorsement for open access publishing and in recognition of Penn's prominence in population studies research, the University of Pennsylvania Libraries have pledged to support Demography's new publishing initiative at the highest community partnership level for its three-year pilot period.