Featured Books and DVDs: Women's History Month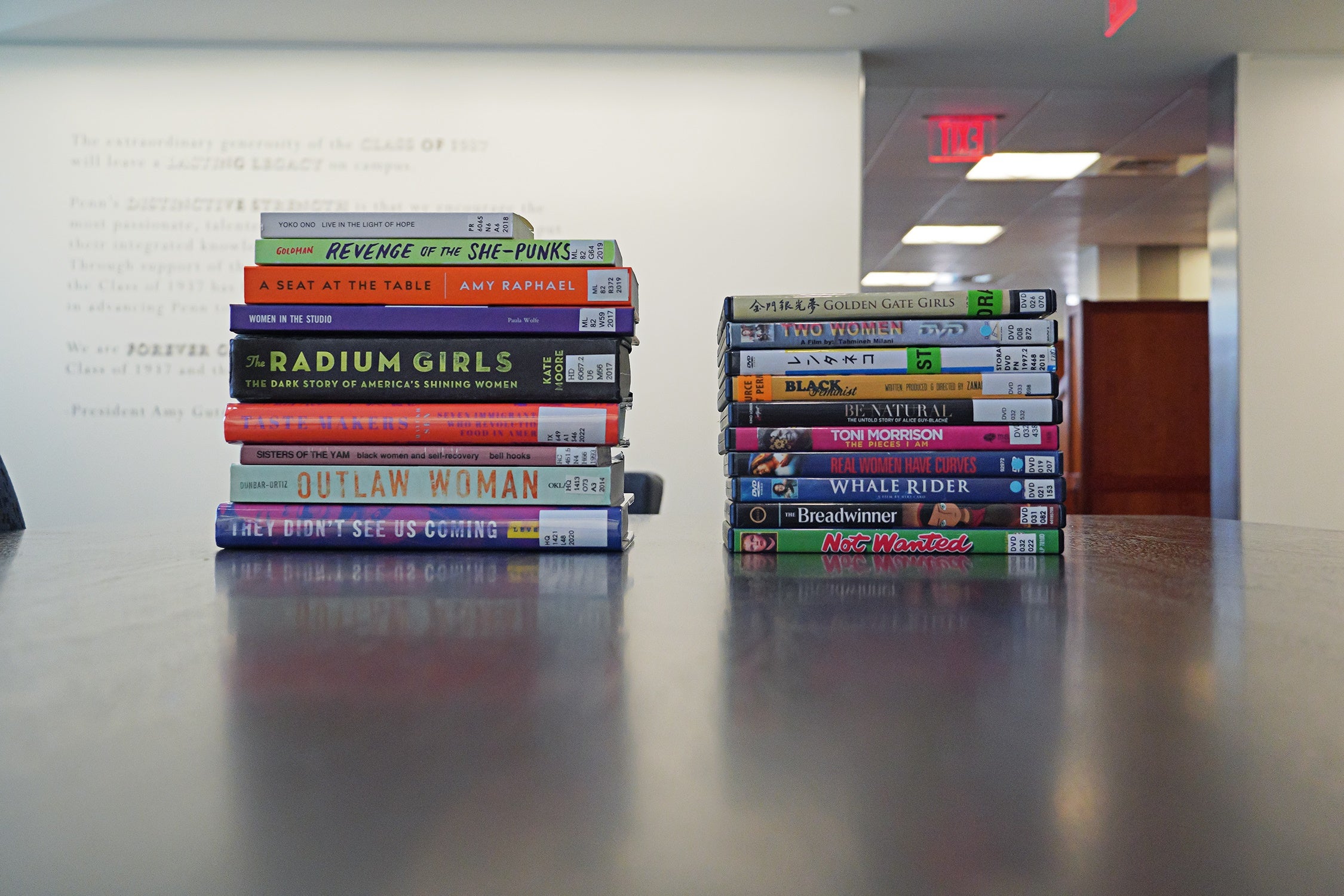 For more than 30 years, Women's History Month (and its former iteration, Women's History Week) has celebrated the essential contributions of women to U.S. history and to the world. This year, the theme "Women Providing Healing, Promoting Hope," offers a salute to today's frontline workers and caregivers and recognizes a storied history of women around the world practicing as healers. According to the National Women's History Alliance, "These are the women who, as counselors and clerics, artists and teachers, doctors, nurses, mothers, and grandmothers listen, ease suffering, restore dignity, and make decisions for our general as well as our personal welfare." Stories can provide a different kind of healing and hope, as this month's featured books and DVDs show. Celebrate Women's History Month with stories that center women's experiences. 
For even more reading, watching, and listening recommendations, visit the Featured Books and DVDs display on the first floor of Van Pelt Library. 
Books 
The Heroine with 1,001 Faces by Maria Tatar 
This secret history behind famous heroines throughout time offers a fun glimpse at how characters from Jane Eyre to Nancy Drew came to be, and their influence on culture today.  
Revenge of the She-Punks: A Feminist Music History from Poly Styrene to Pussy Riot by Vivien Goldman 
Read about some great women artists, including solo artists like Patti Smith and all-female bands like Skinny Girl Diet. Each chapter concludes with a Spotify playlist, so have your phone handy!  
Outlaw Woman: A Memoir of the War Years, 1960–1975 by Roxanne Dunbar-Ortiz 
An activist, educator, and mother shares a deeply personal account of life in America during the tumultuous '60s and '70s. The author's struggle to honor her ideals while grappling with the reality of everyday life resonates today.  
The Other Elizabeth Taylor by Nicola Beauman 
Around the time actress Elizabeth Taylor shot to stardom, a writer who shared her name became prolific in her own right, publishing dozens of short stories and novels. This is the story behind her life and work.  
Women in the Studio: Creativity, Control and Gender in Popular Music Sound Production by Paula Wolfe 
Studio technicians—those invaluable folks who sit behind tables and are responsible for the audio/visual settings that make musicians look and sound fabulous—have long been overwhelmingly male. But the gender gap is diminishing, slowly but surely; read about some of the progress in this area, as reflected in case studies and interviews. 
DVDs 
This beautiful animated feature directed by Nora Twomey and produced by Angelina Jolie follows 11-year-old Parvana, who lives in Kabul with her family. When her father is imprisoned by jihadists, Parvana poses as a boy to keep her family fed and to free her father from incarceration. This is a tale of tenacity, bravery, and love. 
Written and directed by Gina Prince-Bythewood, this compelling drama is about two young people — a musician and a bodyguard — who find that the simple act of falling in love is complicated by the pressures of ambition and fame. 
The 2006 discovery of several discarded photo albums once belonging to Esther Eng inspired writer and director S. Louisa Wei to make this documentary about Eng, a groundbreaking filmmaker in the 1930s and 1940s. Although most of Eng's films are lost, this documentary makes the case to restore Eng's place in the history of film alongside her contemporary Dorothy Arzner.  
The Magic Box: The Films of Shirley Clarke, 1929-1987 
Delve into this seductive sample of Shirley Clarke's home movies, documentaries, experimental and unfinished work for insight into a singular perspective on art and society. 
When a little girl appears in a rural Zambian village, locals accuse her of witchcraft and sentence her to life in a state-run witch camp. Zambian-Welsh writer-director Rungano Nyoni examines societal constraints, superstition, and gender-based discrimination through a darkly comic lens.