Kicking Off the Year of Data at New Student Orientation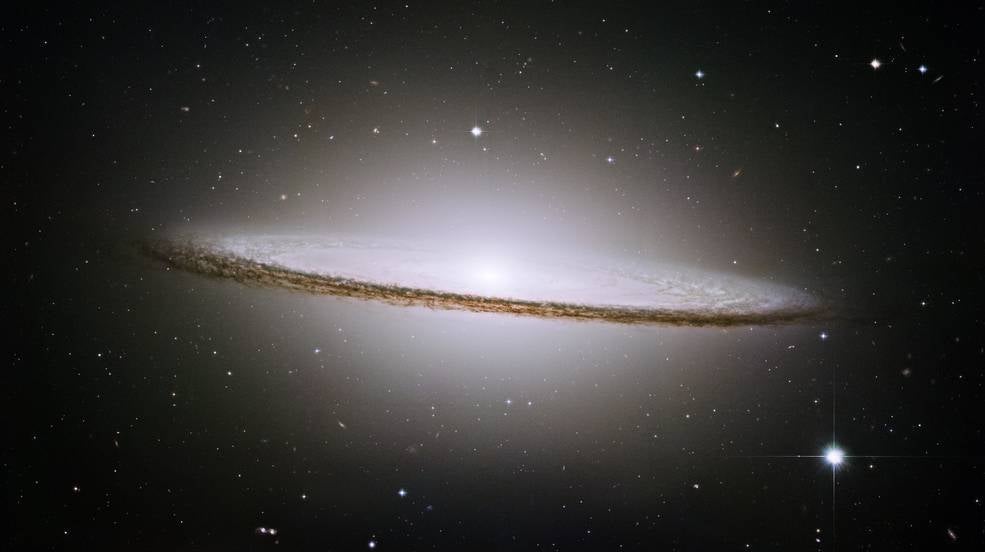 The Class of 2023 filled the rows of Irvine Auditorium. Onstage, the projector screen displayed a wispy black halo encircling a core of brilliant lilac light. It was the iconic photo of Messier 104 — better known as the Sombrero Galaxy — taken by the Hubble Telescope. And, as the Libraries' Will Noel explained, the photo was essentially fake.
"The Sombrero Galaxy doesn't look like that," said Noel, who's the Associate Vice Provost for Special Collections & External Strategic Partnerships and Director of the Kislak Center & the Schoenberg Institute for Manuscript Studies. "Hubble scientists worked with an artist to render a mosaic of raw data into a pretty picture."
Noel was bursting the Hubble bubble to illustrate a point about data, the focus of this year's Penn Reading Project (PRP). Since 1990, the PRP has engaged incoming freshmen in intellectual conversation around an assigned artifact — a text, film, or artwork. In 2005, the Provost instituted the Academic Theme Year in order to extend that conversation via an academic year's worth of topically linked events. 
2019 is the Year of Data, and the PRP critical text is Cathy O'Neil's Weapons of Math Destruction: How Big Data Increases Inequality and Threatens Democracy. During New Student Orientation, Noel — along with Associate Dean for Social Sciences Emily Hannum and Associate Vice Provost and Deputy University Librarian Jon Shaw — spoke in relation to O'Neil's book, then answered student questions intended to catalyze group discussion.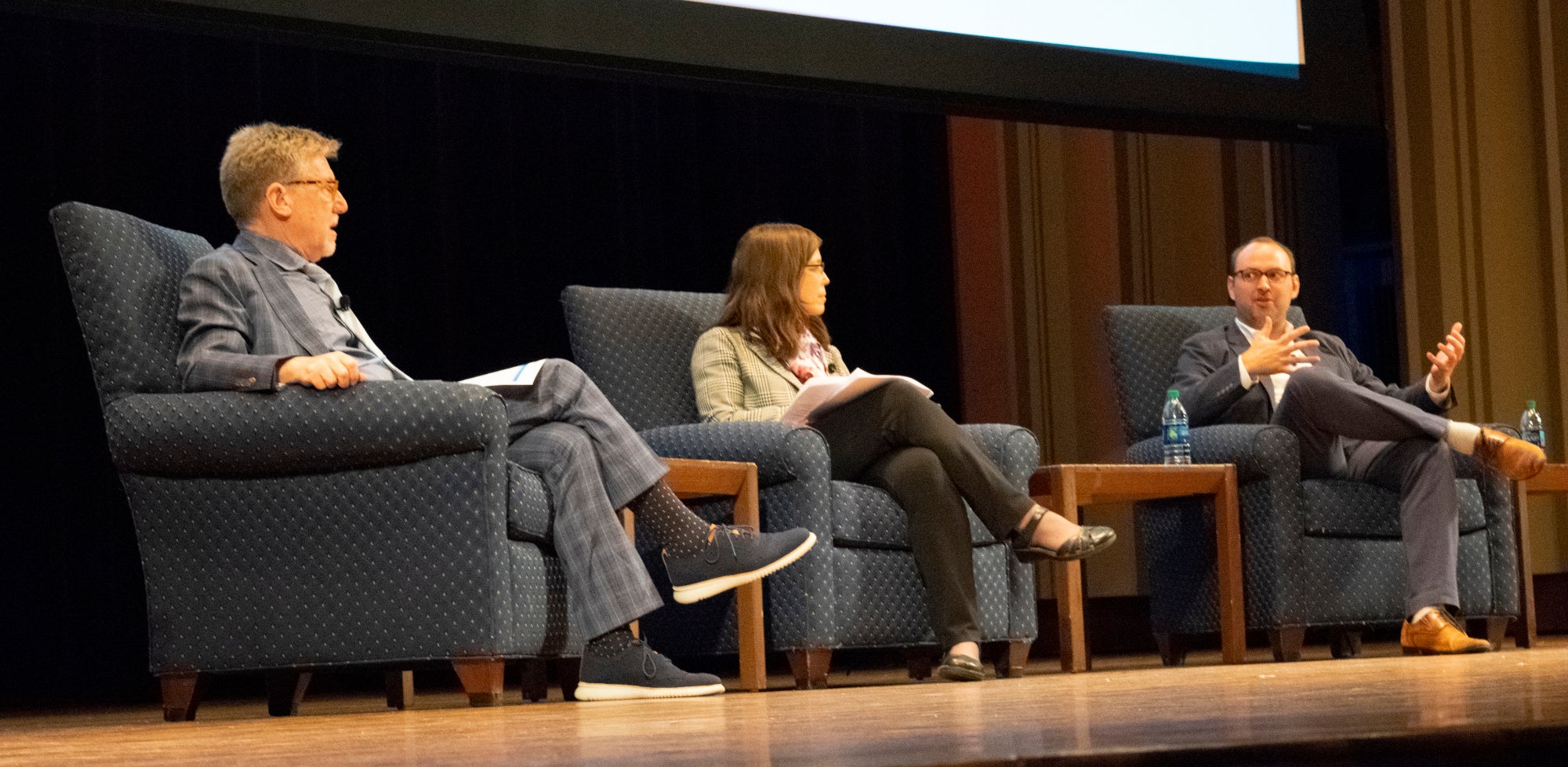 Hannum — a sociologist who researches childhood inequality in China — identified the problematic nature of models or algorithms used to calculate certain traits. "They quantify people's basic capabilities," she explained, "with the intent to manage access to opportunities. To the extent that the process is fair and transparent, it can be enabling, but the potential for exclusion is very real when the process of quantification is opaque or biased in ways that disadvantage marginalized groups." 
Shaw similarly encouraged the audience to recognize how big data entrenches inequality, and to actively work against it. He made reference to MIT's project to "de-bias" algorithms, and noted that "awareness needs to be cultivated around ideas we usually take for granted" — namely, that data is objective. "You need to be asking, 'How are things flawed? How can they be improved? How do we lobby, both as individuals and as a society, around greater data transparency?'," Shaw advised.
Noel's presentation emphasized the role of libraries in this process. "How do we actually know anything?" he asked, gesturing to the misleading "photo" of the Sombrero Galaxy. "We need access to the raw data to understand what it is we're really seeing. That data exists, but it can be difficult to find. Penn Libraries' goal is to make as much of it as accessible to our students as possible."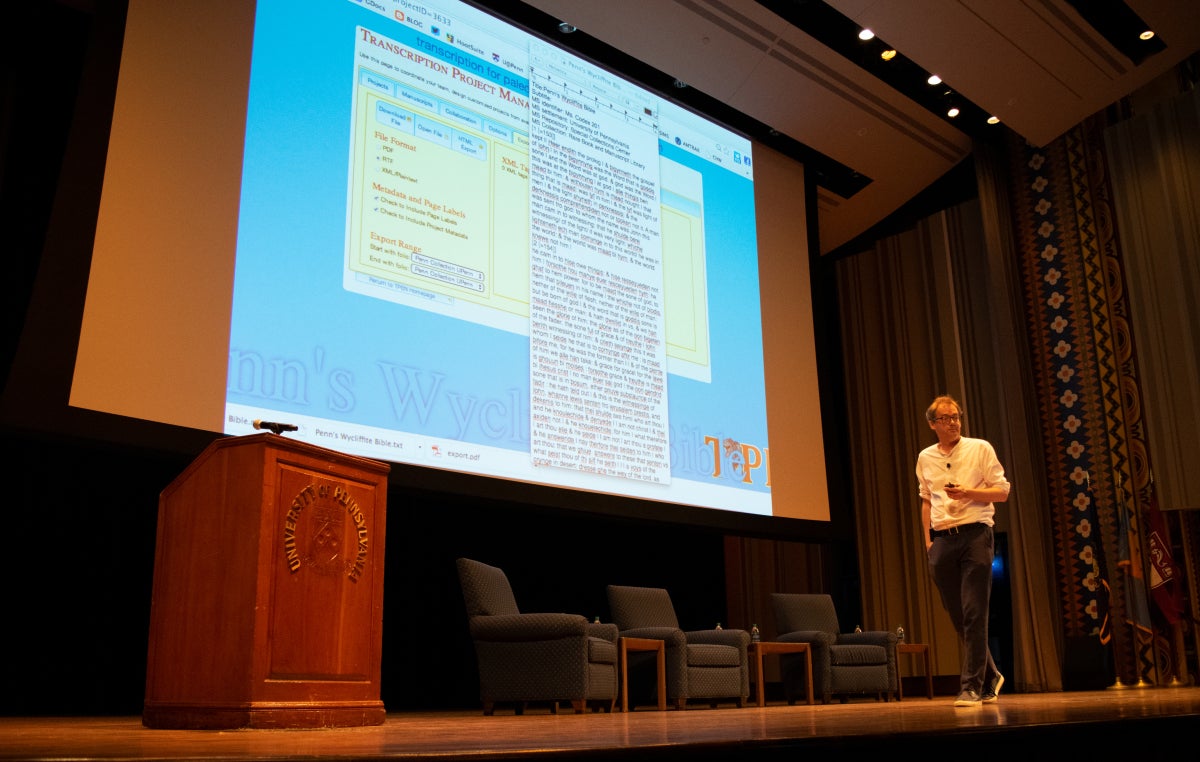 David Fox, Lecturer in Theatre Arts & English and Director of the PRP, echoed Noel's sentiment in his opening remarks to the incoming students. "The library is an iconic representation of information on campus," Fox said. "And the Libraries play a primary role in the collection of immense amounts of data across the most unimaginable expanse."
Implicit in all of the speakers' presentations was a recognition of the social responsibility which lies with Penn students. "You're going to be opinion-formers, opinion makers," said Noel. He likened the Libraries to a refrigerator stocked with well-labeled food with which the gathered freshman would "cook" ideas over the course of their undergraduate careers.
"We give you the data so that you can be responsible opinion-makers," he concluded. "And you're going to need really good data."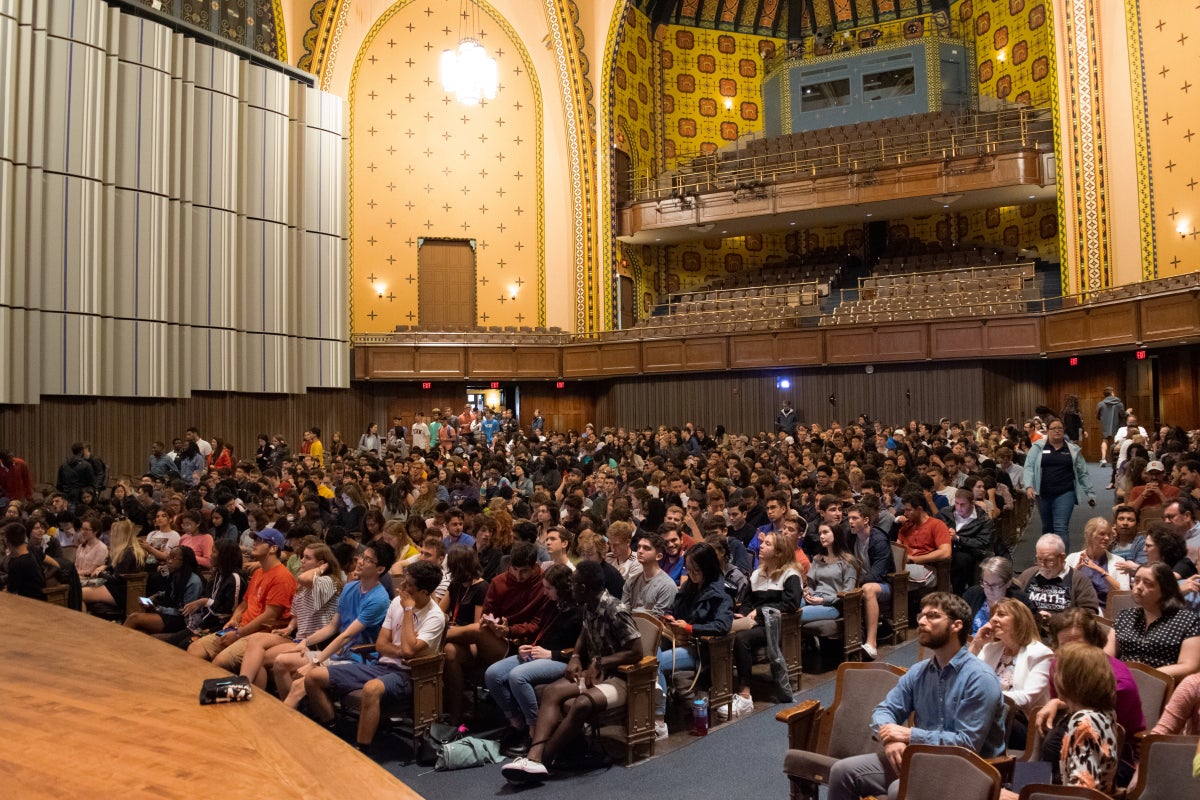 To honor its role in the collection and curation of data, Penn Libraries is hosting a Year of Data book display in the David B. Weigle Information Commons on the first floor of the Van Pelt-Dietrich Library Center. The display features rotating selections based on monthly themes; for example, October will feature titles related to "open data" in celebration of Open Access Week (October 21 - 27), and January will feature titles related to "privacy" in celebration of Data Privacy Day (January 28).