New Collection of Award-Winning Children's Books Centers Diversity, Equity, Inclusion, and Accessibility
Library visitors can find a rotating selection of new books from the collection on the first floor of the Van Pelt-Dietrich Library Center.
University of Pennsylvania parents and educators can now browse and borrow more than 1,500 award-winning and notable books for children and young adults, all highlighting diverse characters and experiences, as part of a new initiative at the Penn Libraries. 
"This initiative will help enable the next generation of University of Pennsylvania educators to bring award-winning children's literature into their classrooms, advancing education and literacy in local schools and beyond," says Brigitte Weinsteiger, Gershwind & Bennett Family Senior Associate Vice Provost for Collections & Scholarly Communications at the Penn Libraries. "Research reveals that reading fiction from diverse perspectives develops empathy in the reader; this collection will help us foster that understanding and tolerance in young readers and bring us close to reflecting the diversity of our local and global communities." 
The new and growing collection features English-language books, with selections suitable for the youngest readers up to 12th graders, that have won or been nominated for awards related to diversity. The collection also includes books from the Penn Graduate School of Education's annual Best Books for Young Readers lists, which emphasize diversity across "gender, race, ability, ethnicity, religion, sexuality, and socioeconomic class." 
Why Children's Literature?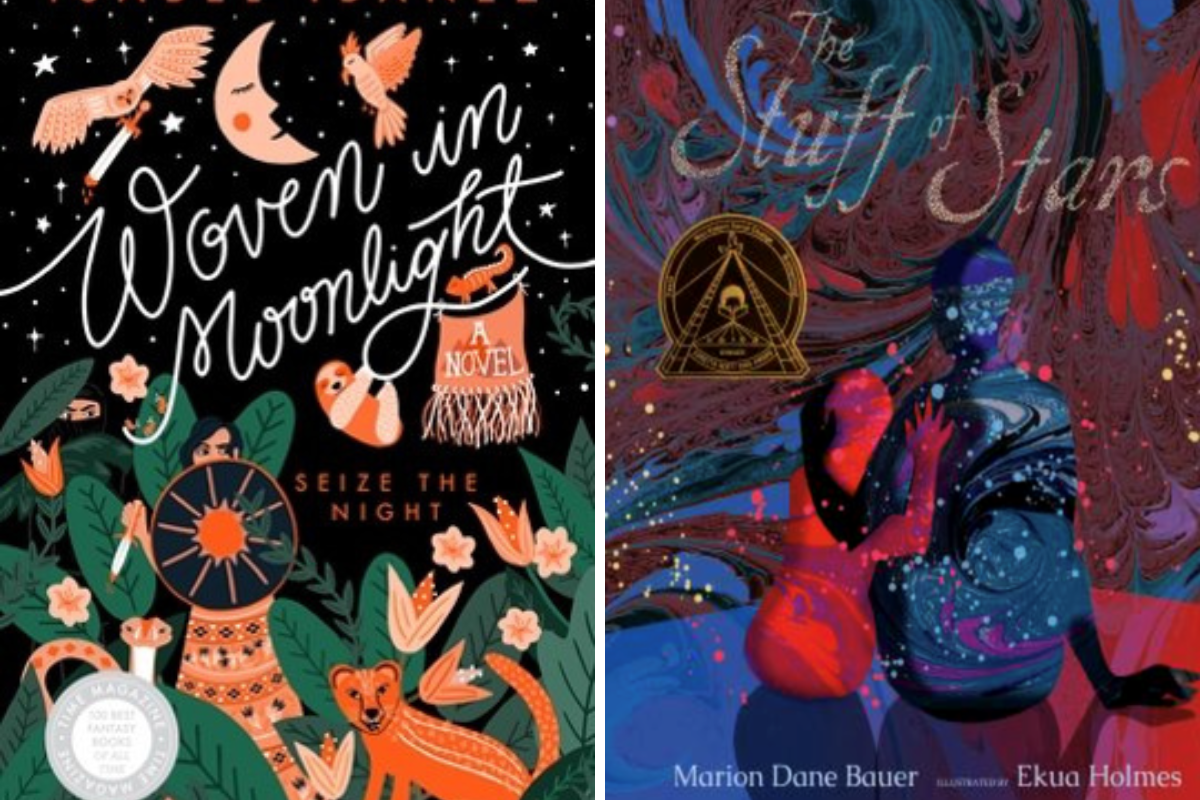 This initiative is part of the Penn Libraries' recent and ongoing efforts to recognize the importance of children's literature in scholarship and cultural heritage. 
Traditionally, the Libraries' children's literature collections, aside from notable special collections, were primarily built through the purchase of Newberry and Caldecott award winners and other occasional purchases. There was not a systematic approach to purchasing general, circulating collections more broadly. Starting in 2015, with the release of the first GSE Best Books for Young Readers list, the Penn Libraries began to collect children's books, including books for young children, young adult books, graphic novels, and comic book compilations more extensively than ever. More recently, a group of librarians identified and purchased over 1,000 books to create the Immigrant and Refugee Experiences in Children's and Young Adult Literature Collection. 
These changes reflect the "modernization" of an area that has been historically underrepresented in many academic library collections, says Nick Okrent, Coordinator and Librarian for Humanities Collections at the Penn Libraries. Like some other types of mass media – Okrent cites women's magazines as an example – children's literature wasn't, until fairly recently, considered a priority for collection or for serious academic study.  
However, there's growing recognition that the literature which is consumed widely in our country is in many ways as important as the high literature that is more typically studied in academia. "If you think about it, many more people have read Doctor Seuss than have read Tolstoy or Dostoevsky," Okrent observes. "Children around the world are growing up with stereotypes and norms and tropes — everything that we talk about when we talk about literature." 
To build this new collection, Okrent and other Libraries staff identified dozens of literature awards for books featuring characters from diverse backgrounds — including race, ethnicity, class, ability, and sexual orientation — and purchased the books that were winners and finalists for those awards going back several years. The Libraries will continue to receive over 150 books annually through this relationship. 
"Fundamental, Important, and Significant"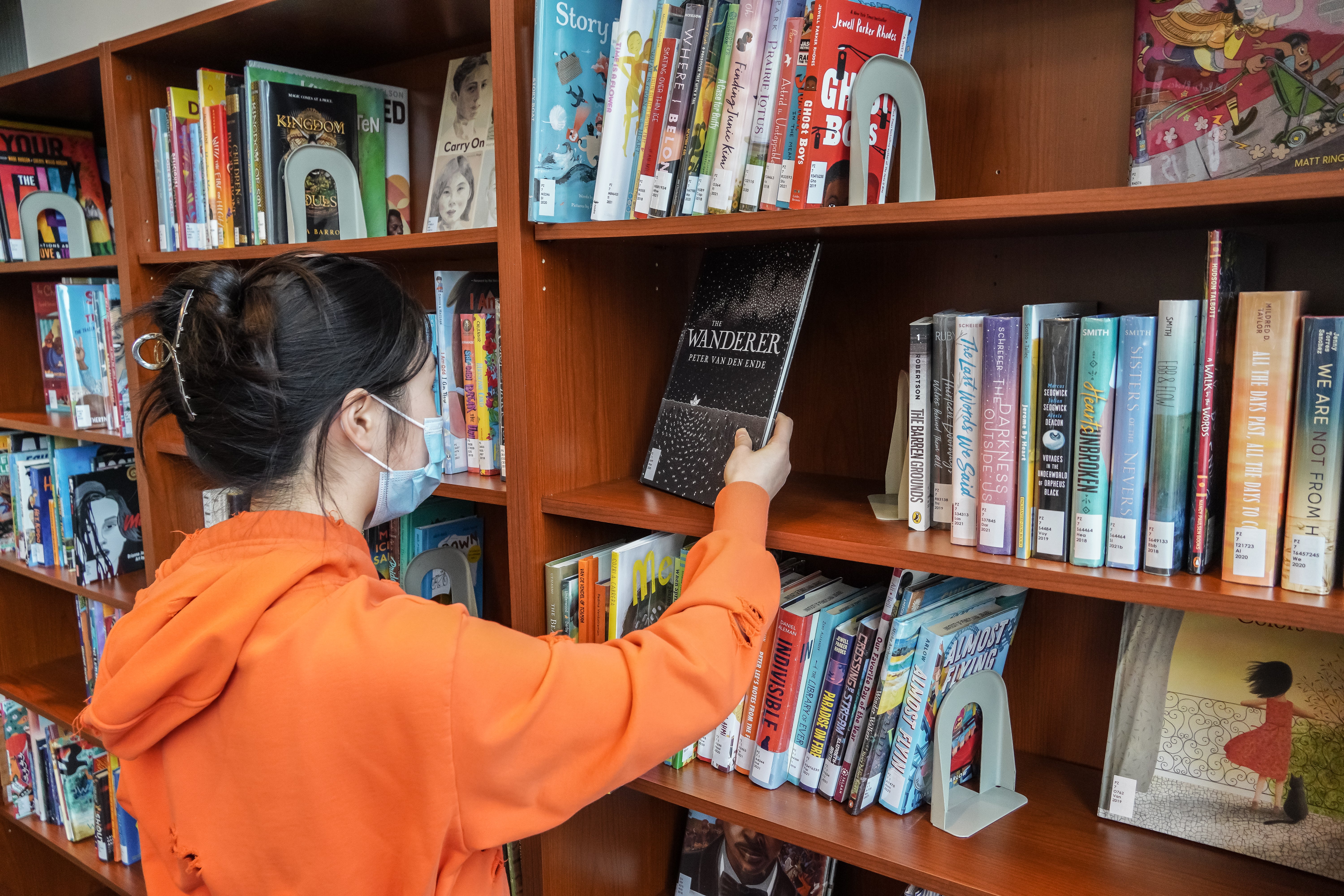 The new initiative was spurred in part by heightened scholarly and pedagogical interest in children's literature in academic programs at the University of Pennsylvania, including Penn's Graduate School of Education. For professor Jessica Whitelaw, who lectures in the Reading/Writing/Literacy division at Penn GSE, this newest collection represents a "fundamental, important, and significant enhancement" for students.  
The study of children's literature is central to coursework at the GSE. "Children's literature and literature for young adults is really a cornerstone of the K-12 literacy curriculum," Whitelaw notes. "At GSE students study the cultural production of children's literature and the ways it can play an important role in cultivating necessary social dialogue and critique. Diverse literature is an essential way that we think about teachers and students engaging with critical literacy." 
The Penn Libraries' concerted and intentional efforts to expand these collections also come on the heels of an explosion of recent interest in the genre from publishers, who "found they had a viable audience in adolescents" following the runaway popularity of the Harry Potter and Hunger Games series in the early 2000s, says Melissa Jensen, an award-winning novelist who teaches courses in children's and young adult literature in Penn's Department of English.  
Jensen welcomes the "burgeoning pantheon" of new books for young readers, sharing that her own interest in studying and writing children's and young adult literature was inspired in part by what she found lacking in literature as an adolescent. A voracious reader as a child, Jensen soon found herself skipping ahead to books meant for adults, not always understanding the themes and takeaways until later in life. 
But books written about and for young people can be particularly effective in cultivating an interest in literature during those formative years. "When we give them books that are written so specifically for a young audience, they get it, and they're going to pick up the next book," Jensen says. "While young readers can get great value from many 'grown-up' texts, giving them a book that's written for a young reader is going to engage them in a vivid way that a literary novelist writing for a general audience won't." 
Children's literature can also help provide teachers, parents, and students with a framework for conversation. "Classrooms are social spaces," Whitelaw points out, and as classrooms are more diverse now than ever before, the literature needs to reflect that. "Even the youngest of children are considering different perspectives, points of view, and interpretations, and [the classroom] becomes this wonderfully dynamic space for centering diversity."  
Whitelaw says picture books, as "multimodal texts" — those that combine the written word and visuals to convey meaning — are especially interesting as a topic of study. In the context of an expanding communicative landscape, GSE students consider how color and shape convey meaning and how things like movement, time and space are conveyed multimodally. "And around issues of diversity and representation, what meanings and often subtle messages and ideas are being portrayed, not just in the words, but in the visuals?" 
As children learn to cultivate empathy and a sense of self, just seeing characters they can relate to in the books they read, Jensen notes, is transformative. "Anything from the kid next door to the superhero, it's going to be empowering. It's going to be reassuring. It's going to be just plain happy-making." 
What's Next 
The collection will continue to grow over time, likely by several hundred new books each year, as new awardees and nominees are announced and new GSE picks are selected. A dedicated display in Van Pelt-Dietrich Library Center, situated on the first floor, provides easy access and ongoing visibility for library visitors. 
"These books are especially colorful and especially appealing to the eye," Okrent notes. "It's the kind of collection that appeals to people simply walking past, who may take notice and see representations of people who lived lives or had experiences like theirs." 
Explore the Collection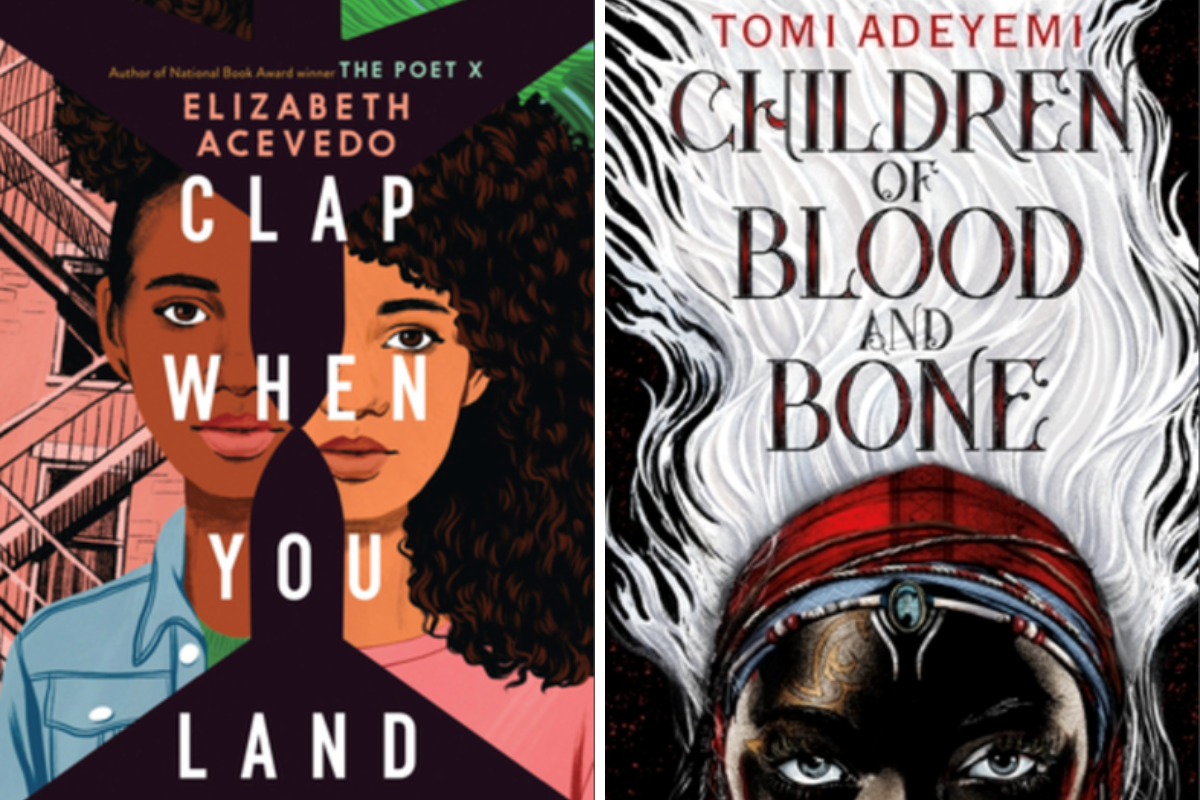 Whether you're looking for a new book for a young reader in your life, interested in seeing how this collection can support your research, or browsing for your own enjoyment, here's how to get started.  
Browse online. The Penn Libraries' Franklin catalog lists all books in the collection. See the full collection using these search results or search for "Diversity Award Winning and Notable Children's and Young Adult Books (University of Pennsylvania)" under "Author/Creator."  
Feeling overwhelmed by the options? Narrow them down by choosing a theme that interests you: on the left-hand side of the page, find the "Subject" box, and pick from topics including Race Relations, History, Family, and Folklore. 
Visit in person. Find a rotating selection of new books from the collection on the first floor of the Van Pelt-Dietrich Library Center (see "Notable Juvenile Books" on the floor map). These shelves will be updated regularly with the latest additions, while older titles will move into the general collections in the stacks. 
Find library hours and visitor information for the Penn community and outside guests. Please note that children of Penn Faculty, Staff, and Students may visit the Van Pelt-Dietrich Library Center, but they must be accompanied by their parent or guardian at all times.