New Exhibition Explores the Japanese Illustrated Book through the Lens of an Artist and Collector
Arthur Tress and the Japanese Illustrated Book is on view from September 29 to December 16.
Opening September 29, 2022, at the University of Pennsylvania Libraries, a new exhibition pairs highlights from the Arthur Tress collection of Japanese illustrated books with Tress's own photographs, offering insights into his artistic sensibilities and presenting moments of unexpected visual poetry that resonate across place and time.
Co-curated by Julie Nelson Davis, Professor of Modern Asian Art in the Department of the History of Art at the University of Pennsylvania, and graduate students Eri Mizukane, Nicholas Purgett, and Maria Puzyreva, the exhibition draws from Penn students' close study of Tress's collections over the course of two curatorial seminars led by Davis in 2019 and 2020.
During the seminars, students engaged various aspects of Japanese history, art, print cultures, and bookmaking techniques through hands-on encounters with materials from the Tress collection. They also researched individual works in the collection for adopt-a-book projects, built a website, and selected items for display. Each seminar culminated with student proposals for case designs on historical and aesthetic themes for inclusion in the final exhibition.
"This exhibition has been a remarkable improvisation between students, faculty, curators, colleagues, and Arthur Tress himself," says Davis, who has corresponded regularly with Tress since he first contacted her in 2017 seeking a home for his extensive collection.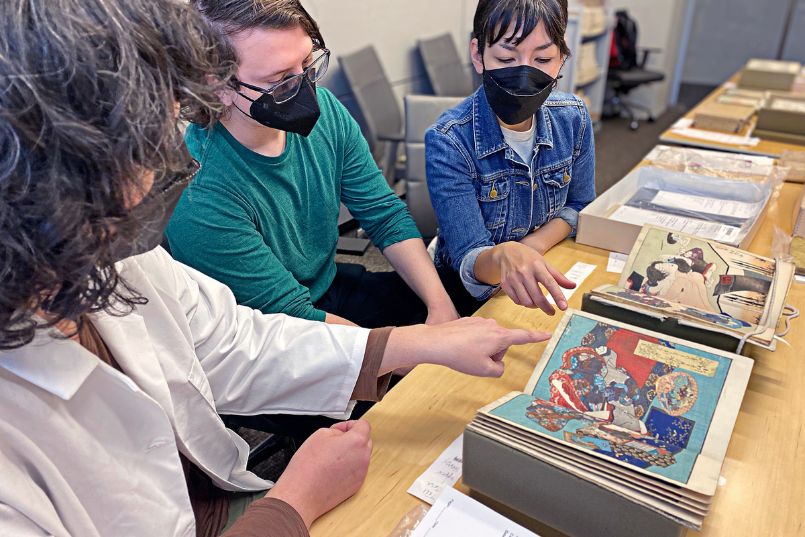 Acclaimed photographer Arthur Tress (b. 1940) started his collection of rare and popular Japanese illustrated books "on an artist's shoestring budget" during a visit to Kyoto in 1965. He continued collecting for more than five decades with an eye to quality and rarity, and his resulting collection of over 1,400 titles was gifted to the Penn Libraries' Kislak Center in 2018. "Thanks to Tress's unorthodox approach, or his artist's view toward collecting—rather than a traditional museum's approach—we ended up with a lot of very rare books that are not found in many places," Puzyreva shares. The Arthur Tress Collection of Japanese Illustrated Books notably includes not only highly regarded items that rival materials held in the Smithsonian and the Metropolitan Museum of Art, but also popular, less prestigious types of works, like comic books and erotica, offering a window into elements of Japanese culture that other collections omit. 
"It was really the presence of the Tress Collection—the availability of it, the quality of it, and the breadth of it—that got me so, so excited about what was going on at Penn," says Purgett, who shifted his academic focus to East Asian Studies after his introduction to the collection. "This collection is so transformative that I think it will continue to pull not only scholars, but also potential students to Penn."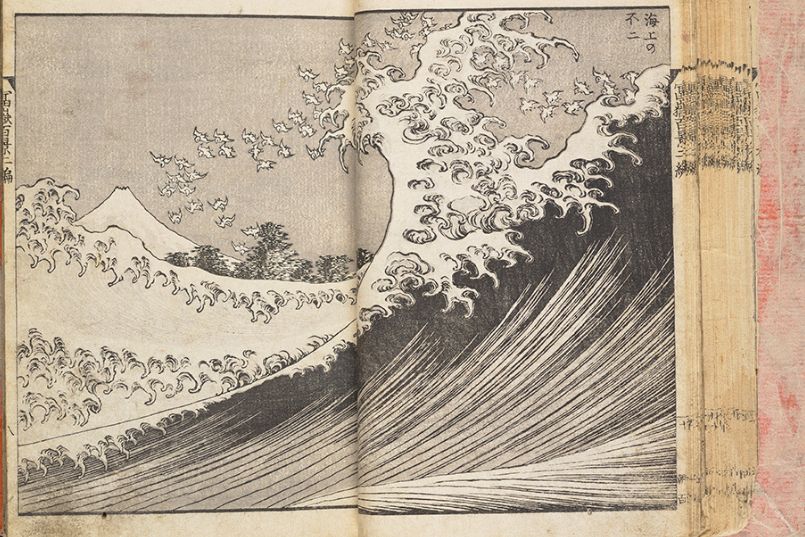 The Kislak Center is also home to the largest collection of Tress photographic prints in the United States. 2,500 photographic prints, gifted by J. Patrick Kennedy, PAR'97, and Patricia Kennedy, PAR'97, and an anonymous donor, document Tress's diverse and fascinating career. The collection spans his first forays into ethnographic documentation in Mexico, his groundbreaking use of psychological metaphors using the dreams of children as his inspiration, and his most recent explorations into a Bauhaus style of visual abstraction using contemporary architecture for his subject matter.
"Tress's innovative and imaginative photographs reflect his interest in using the camera to tell stories that draw the viewer into a world of dreams and fantasies," says Lynne Farrington, Senior Curator in the Kislak Center for Special Collections, Rare Books and Manuscripts at the Penn Libraries.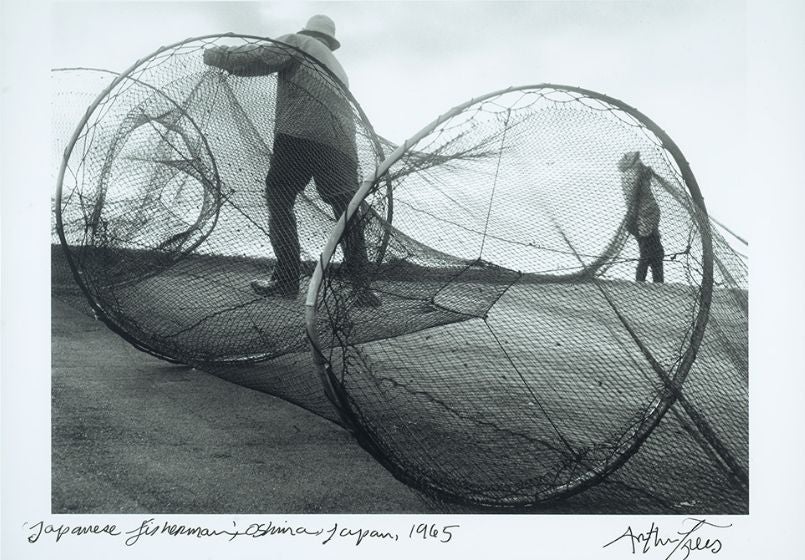 Visitors to the gallery will see photos by Arthur Tress that relate visually or conceptually to items he collected, illustrating intersections between Tress's photography and his collecting. Hokusai's (1760-1849) famed book Fugaku hyakkei (One Hundred Views of Mount Fuji) is recalled in Tress's evocative Morro Rock photo series, which captures the distinctive volcanic plug from many angles, in many seasons and many moments, in whimsical and unexpected compositions. Among the broad variety of Japanese books and manuscripts on display, illustration and visual interest are the common thread, Mizukane notes, in part because Tress doesn't read Japanese, but appreciates the written language visually as a photographer. As a result, his collecting efforts include examples of nearly all types of books that existed in the Edo period, spanning poetry, novels, erotica, even kimono design books. 
"The exhibition is not biographical, exactly," Davis explains; "it's like entering the mind of the artist."
Tress, who continues to build his collection, take photographs, and exhibit his work, will appear virtually in conversation with Julie Nelson Davis at a public opening reception on Friday, September 30, starting at 5:30 p.m. A scholarly symposium focused on the world of Japanese books and collecting will take place September 29-30.
For press inquiries, please contact Monica Fonorow. Find a selection of images and captions approved for publication on Box.
Visitor Information
This exhibition is free and open to the public and located in the Goldstein Gallery on the 6th floor of the Van Pelt-Dietrich Library Center at the University of Pennsylvania Libraries. Gallery hours are from 10:00 a.m. to 5:00 p.m. on weekdays.
Penn faculty, staff, and students must swipe their PennCard for access. Visitors from outside the Penn community must present a a current, valid government or school-issued photo I.D. that contains an expiration date. Find more information to plan your visit.
Parents please note: this exhibition includes several illustrations of erotica. Use your discretion when attending with younger guests.
About the Kislak Center 
The Kislak Center for Special Collections, Rare Books and Manuscripts advances learning and inspires discovery in Penn's community and around the world. The goals of the Kislak Center align with those of the Penn Libraries as a whole: to make our collections accessible; to use technology in innovative and meaningful ways; to enhance teaching and research; and to preserve our cultural resources for future generations.  
About the Penn Libraries 
The Penn Libraries provides a network of information resources and knowledge services that are vital to teaching, research, and learning at the University of Pennsylvania. This network includes 19 physical libraries, recognized for their collections, and a digital library known for innovation and richness of content. Through exhibitions and lectures, and through the acquisition and preservation of literary and artistic artifacts, the Penn Libraries documents a wealth of social and historical periods, bringing scholarship to life at the University and in the various communities it serves.