Ceiling-embedded speaker for audio playback

Glass whiteboard

HD pan/tilt/zoom camera

HD projection system

Keyboard (wireless)

Microphone array in ceiling

Mouse (wireless)

PC desktop

Podium
Mersive Solstice for wireless presentations
Food is not permitted. Covered drinks are permitted.
Location
Stemmler Hall,
Holman Biotech Commons, Main Level
Reservations must be made at least 48 hours ahead. The room manager will email you with the status of your request. Not available for group study. Priority for classroom reservations will be given to academically focused groups.
Request a Reservation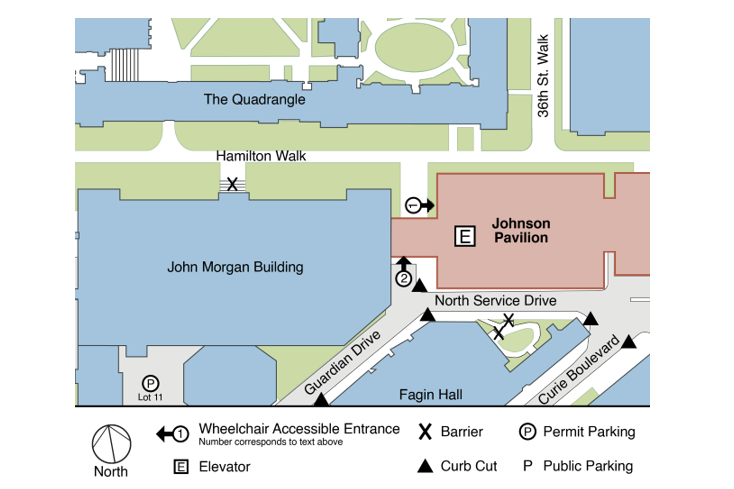 For wheelchairs
Sufficient doorway & hallway clearance.

Clearance to approach table.

Table has accessible surface height, knee clearance, and leg clearance.
Lighting
Natural and/or non-fluorescent lighting.
Nearby bathrooms
A gender-neutral bathroom is located on the main level (floor plan). It has 2 accessible stalls and 5 regular stalls.
Diagram shows the accessible entrance. See directions (Word).