Group Study Rooms 2, 3, 6, 7, 9, 14, 17
Food is not permitted. Beverages must be covered.
Location
Johnson Pavilion & Stemmler Hall, main level
Holman Biotech Commons
Contact us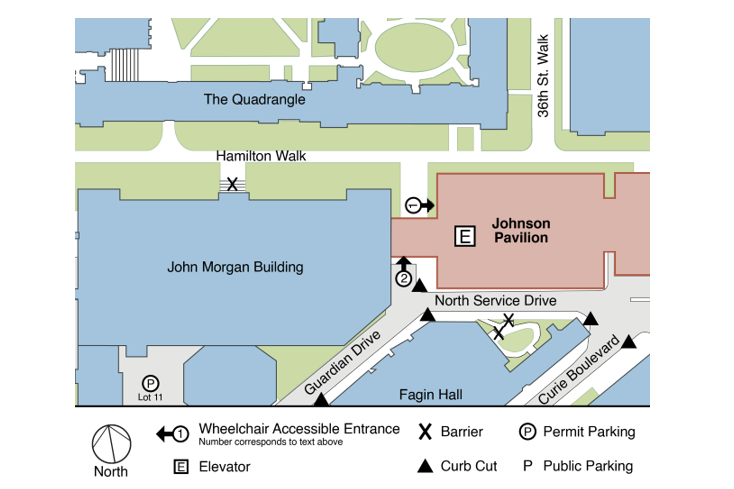 For wheelchairs
Sufficient doorway & hallway clearance.
Clearance to approach table.
Table has accessible surface height, knee clearance, and leg clearance.
Orthopedic accessibility
Tables have adjustable height.
Nearby bathrooms
A gender-neutral bathroom is located on the main level across from the workstations. It has 2 accessible stalls and 5 regular stalls.
Diagram shows the accessible entrance. See directions